Products
Air Star is a distributor and/or authorized dealer of the following products:


Carhartt has set a new standard for Flame resistant workwear. Through the use of premium fabrics, superior construction and world class workmanship, our flame resistant clothing (FRC) provides the same legendary durability, comfort and fit you've come to expect from Carhartt.

---


We are certified to test and calibrate these instruments.


BW Technologies aims to be the leading supplier of gas detection equipment for the protection of personnel and facilities around the world.
---


Ingersoll Rand was the pioneer of the impact tool market leading the marketplace in design and development of the broadest impact tool selection in the world.
---


RIDGID Pipe and Tubing Tools include the legendary RIDGID pipe wrench, the most complete and premier line of threading and roll grooving equipment, best-in-class pipe and tubing cutters, bending and forming tools, and a variety of other pipe-working tools and accessories.
---


Based on more than 50 years experience in practical application of adhesive technology, 3M is one resource of industrial tapes for bonding, protecting, masking, enhancing, bundling, shielding, damping, splicing, reinforcing, color coding, case sealing, and more. Air Star also carries 3M electrical products.


---


Meriam - Trusted Leader in Measurement and Calibration Solutions. Meriam is recognized as a world class supplier of innovative instrumentation that is accurate, reliable, cost effective, rugged and easy to use.
---


Reelcraft is a leading manufacturer of hose reels, cord reels and cable reels.
---



Our Premium absorbent includes a microbial package that breaks down absorbed bydrocarbons (oils) into carbon dioxide and water. This will reduce the environmental impact of every spill. This product is ideal for outdoor applications.
---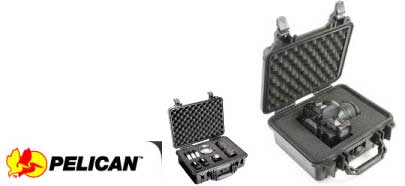 Pelican Products is a manufacturer of watertight protective cases, submersible flashlights and ATEX certified torches.
---

---


Bulwark® offers the market's broadest line of flame-resistant garments including shirts, pants, outerwear and accessories in numerous colors and patterns.
---


Founded in 1962, Val-Tex has grown to become the preferred provider of hgihg quality valve maintenance products worldwide. We carry lube, sealants & lubricants, valve flush, lubrication.
---


Trunnion valves, flanged end floaters, threaded & sw floaters, API 6D check valves.
---


Mallard Control is a premier supplier of measurement and control solutions to the oil and gas industry. Our products (control valves, regulators, relief valves, controllers, switches, and gauges) cover virtually every production facility instrumentation requirement, providing customers easy access to top-quality equipment from a single source at the most competitive price.
---


Based in the UK, Goodwin sells internationally, exporting to over 50 countries and has a global network of agents and distributors. Its international competitiveness is based on a high performance product, on good delivery availability, manufactured under strict quality conditions. Goodwin International Ltd is ISO 9901 accredited.

The Goodwin Dual Plate Check Valve is extensively used in the offshore and offshore hydrocarbons and energy industries world-wide. For new construction projects it is rapidly becoming the first choice check valve with specifiers within the oil majors and international engineering contractors in preference to the traditional flanged swing check valve.
---
Versa Products Company
High Pressure Hydraulic Valves
Body Ported Valves
Relay and Reset Valves
Direct Solenoid Valves
---


Winston F2S Corporation is an industry leader in the manufacturing of separators, filtration, and environmental equipment for refining, power, pulp and paper, pipeline, oil and gas production, compressor stations, petrochemical, and various process industries.



Style Air
Dessicant Gas & Air Dryer
Dewpoint Monitors
Condensate Purifiers
Centrifugal Seperators
---


Wiley X Eyewear
---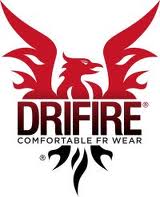 Drifire
---


Taylor Valve Technology
---


Hose Power